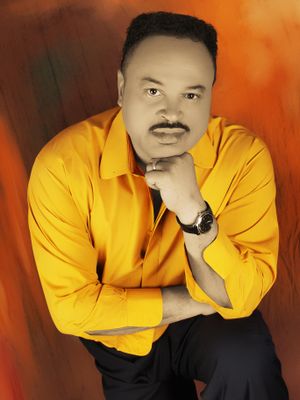 BioGRAPHY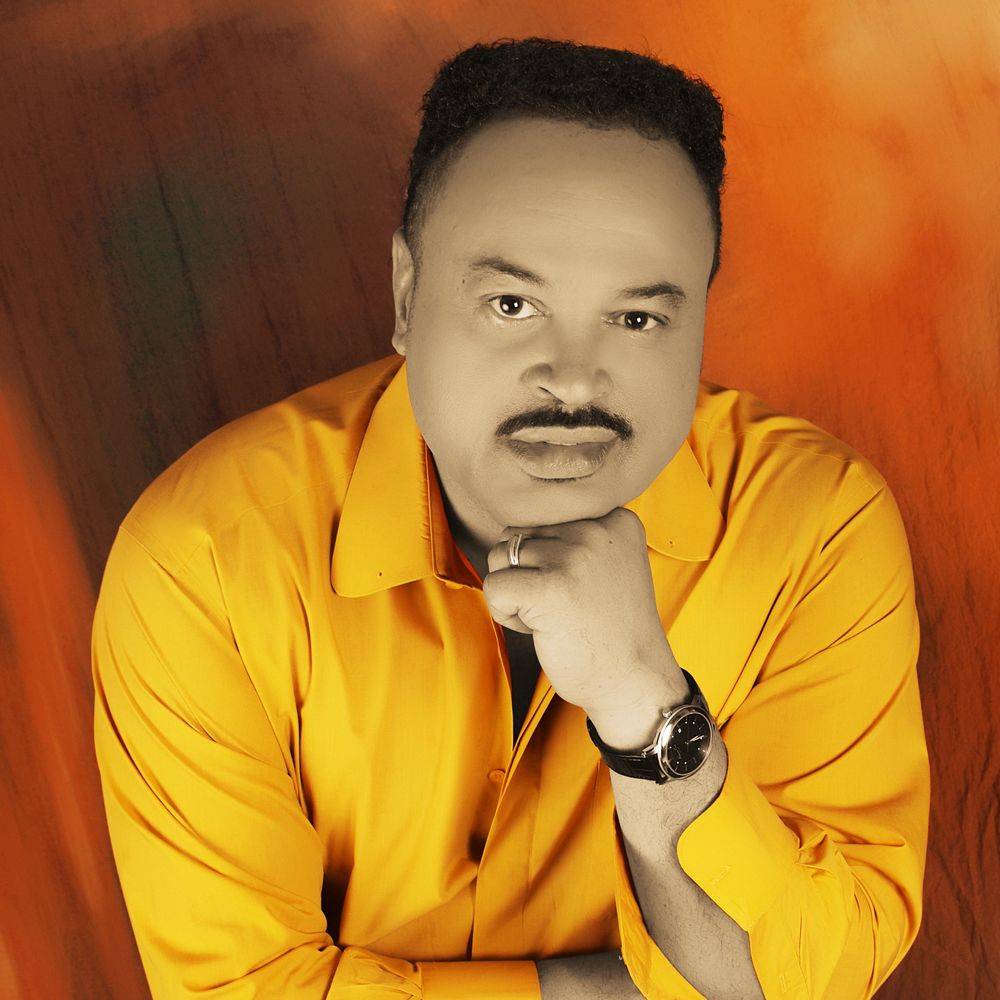 AUDLEY ROLLEN
Legendary Jamaican Entertainer and Reggae Icon
    The career of Legendary Jamaican entertainer and Reggae Icon Audley Rollen stretches as far back as the late fifties when he and his brother enrolled in acrobatic numbers on Vere Johns "Opportunity Hour" in Kingston Jamaica.
Opportunity Hour was the foundation of Jamaican entertainment and popular music, it was the springboard that elevated Artists like John Holt, Bob Marley, Blues Busters, Derick Harriot, Derick Morgan, Millie Small, Jackie Edwards, Owen Gray, Dobby Dobson, Alton Ellis, and Higgs and Wilson to name a few.
As one half of the bicycle act "The Wisdom Brothers" Rollen and his brother thrilled audiences across Jamaica, and after competing with a variety of artists on the Vere Johns opportunity hour they won the coveted title "all Island Champion", other all Island champions were Higgs and Wilson, and Segree Westley. Page 14, THE STAR, Thursday, September 3rd, 1959.
As all Island champions "Wisdom Brothers" Higgs and Wilson, and Segree Wesley, performed at every major theatre and nightclub throughout Jamaica, and it was during that time that Audley developed an interest in singing. He learned how to play the guitar, and Higgs and Wilson took him under their wings and taught him how to stay on pitch. But it was some years later after taking music lessons in Rollington town, Kingston Jamaica, that Rollen blossomed into an accomplished singer/musician who came to prominence in the mid to late 70's.
1966 in Woodford Park Kingston Jamaica "Junior Minns" then lead singer and leader of the Famous vocal group Techniques invited Audley to audition for the group, although short live, undaunted Audley moved on and became a member of another vocal group "The progressions."  They recorded a few tracks that were released in Europe by Harry Palmer on a various artist Album titled "Reggae to the U k with love".
In 1968 Rollen became associated with record producer Keith Hudson and it was during that time that Rollen along with schoolmate "Earl Chinna Smith" began to arrange and sang background vocals on some of Hudson's productions like "Big Bad Boy" Alton Ellis "S 90 Skank" Big Youth "Spanish Amiga" Dennis AL Capone and "Riot" by Dizzy Johnny.
Rollen's' first hit in 1969 "Oh My Darling" which was produced by Keith Hudson entered the British charts, and shortly thereafter Rollen and Dennis Al Capone then (Dennis Smith) teamed up and recorded "You a Come" "Zaca Zazza" and "Bad Harvest" for Producer Keith Hudson.
Shortly thereafter Rollen became lead singer of The Hippy Boys Band, members of the band at that time were Robert Shakespeare, Milton Henry, Shan, Webby, Tyrone Downey, and Roya. Other members of the hippy Boys at one time or another was the "Barrett Brothers" bassist Aston "family man "Barrett, Drummer Carlton Barrett" and Keyboard wizard Tyrone Downey all of whom became part of Bob Marley and the Wailers fame.
After the departure of Max Romeo and Lloyd Shakespeare from the "I'm gonna buy you a rainbow" Emotions, Rollen became lead singer of the Emotions, other members of the group at that time were Milton Henry, and Leroy Brown. The Emotions at that time was regarded as one of the finest harmonizing groups of that early period, they went on to record several songs for ace producer Lloyd "Matador" Daley that included "Wary Wary" "Poor Man's Story", and "Hallelujah" the latter a Rollen's composition was a big hit in Europe,
1969 The Emotions recorded a two-sided hit on the High Note Label for producer Sonia Pottinger "You can't stop me" and "Dr. No Go." "You can't stop me entered the top ten, on both stations in Jamaicia R.J.R. and J.B.C. and "Dr. No-Go" went on to become #1 on both stations, these songs also did well internationally.
1970 Audley became lead singer of "Youth Professional Band" members of the Band at the time were drummer Basil "Benbow" Crarey, bassist Robert Shakespeare, Keyboard Bernard "Touter" Harvey, Guitar David Zada Bryan, M C. Charlie Ace, saxophonist Dirty Harry, and trombonist Vin Gordon. The band performed across Jamaica, and the Caribbean and was a mainstay on J.B.C T V's "where it's at".
An interesting thing is that the then bassist for the hippy boys, and Youth professionals Robbie Shakespeare later teamed up with drummer Sly Dunbar from Skin Flesh and Bones to form the most durable reggae producing duo ever "Sly and Robbie", and Bernard "Touter" Harvey later teamed up with Jacob Miller and The Inner Circle of "sweat" and "bad boys" fame.
In the spring of 1971 Audley once again teamed up with Ace Producer Lloyd Matador Daley and recorded two monster signature hits "Repatriation is a must" and "All that glitters is not gold." Dennis Brown did background vocals on All that glitters, both songs were international hits as well as top ten hits in Jamaica, there were at least six versions of each songs.
1972 Rollen recorded two more songs for producer Lloyd "Matador" Daley, a reggae remake of Don & Won's "What's your Name" on this track Leroy Sibbles provided background vocals, it is believed by some that UB 40 first heard Rollens' reggae version of What's your Name and fell in love with it before then recorded their version.
1973 Rollen went back to Hi Note Records and recorded "My World" and "It flows" for producer Sonia Pottenger.  "My World" went on to become a top ten hit in Jamaica, and it flows was big in England, Brent Dowe contributed background vocals on "my world"
1974 Rollen recorded "Don't let go" for producer Ed Wallace, background vocals were done by the S.P.M. singers, and it was distributed by Bryon Lee's "Dynamic sounds label"
Shortly thereafter Rollen migrated from Jamaica to the U.S.A. and settled in the city of Brotherly Love Philadelphia home of the famous R&B producers Kenny Gamble and Leon Huff.  Rollen tried to influence them to do reggae as well but R&B was doing so well for the pair with acts like Harold Melvin and the Blue Notes, Billy Paul, The Intruders and Lou Rawls that they looked the other way. It was not until later after Reggae became popular in the U.S.A. that they eventually recorded the I threes.
1976 in Philadelphia Rollen formed the band "Rockstone" and toured extensively across the U.S.A. How much this did for reggae cannot be measured in terms of hits, but it was certainly an early and particularly important contribution towards the development and promotion of the music for which Rollen deserves respect.
1980 Rollen produced and recorded his first Album "Prevail" on his own Philadelphia reggae sounds label, it was released in the U.S.A. and Europe and even today there is still a big demand for it.
1980 Rollen enrolled at R.E.T.S electronic engineering School for certification as an electronic engineering technician and after two years changed his major and transferred to Lyons technical Institute for H.V.A.C. technician, Rollen graduated from that institution in 1984.
1984 Rollen got together with Lloyd Barnes and they produced and recorded the Role Model Album that was released in Japan and Europe.
It was shortly thereafter Rollen moved back to Jamaica and got together with Earl Chinna Smith, Horse mouth Wallace, Professor Larry, Tony Asher, and Scully Simms, and he started laying tracks for his Honey Album.  In 1989 he released from the same album the monster single "Shy Girl" and it turned out to be one of his biggest North American hits, the monster 12' single broke all barriers it was a smash in Canada, Europe, Jamaica and the U.S.A. As a result, in 1990 Rollen was invited to perform at the Canadian Reggae Music Award
During the 90's Rollen ran off a series of hits such as Shy Girl, Between the sheets, Things in Life, and Hot Stuff. His music videos were extremely popular in the Caribbean and North America, Rollen is only one of three artists to have had three songs in the top ten reggae charts all at the same time. To his credit Rollen has produced, written, arranged, and recorded ten Albums.
Despite his success in the reggae music industry Rollen felt an emptiness inside as if something were missing, and it would be between 1997 to 2002 Rollen lost his father an Adventist minister, his Mother, and his last son Joseph. After the devastation of that experience Rollen put his career on hold to re-evaluate his life, and it was during that time that it was revealed to Rollen that his talents would be better served if used to Glorify the Lord.
2002 Rollen and his beautiful wife dawn Marie joined the staff at W.A.V.S.1170 AM Radio broadcasting five shows weekly using their Radio ministry to glorify the Lord. W.A.V.S. radio is the biggest and longest running Caribbean radio format in North America
In 2002 Rollen gave their life to the Lord and he and his were baptized in the Adventist faith, and some years later both he and his wife went to seminary and on June 21, 2014 they both graduated from Galilee Ministries Chaplaincy and pastoral University with their Doctorate degrees in ministry and counseling
From 2008 to 2014 Rollen recorded three top selling gospel CD', Room at the cross, He has made a way, and Why worry when you can pray. The title track from the why worry when you can pray CD won the Gospel song of the year at IRAWMA in 2014. In That same year Rollen was also the recipient of A Lifetime Achievement Hall of Fame Award for his contribution towards Reggae music
In 2010 Rollen and his wife became Pastors of Wisdom Sabbath Ministry in Plantation Florida. During this time, Rollen has headlined a series of sold-out events, e.g., the Gospel Praise Concerts, and the Time for Love Series, which is a presentation that deals with relationship, love and marriage, unfortunately, over the past year there have been a pause on public performances. Audley however does not view this as a setback but as an opportunity to get back in the studio.
 In April of 2020 Audley started working on his 11th studio album entitled "Never Knew love" from which the single "Never Knew Love" is scheduled to be release March 2021.